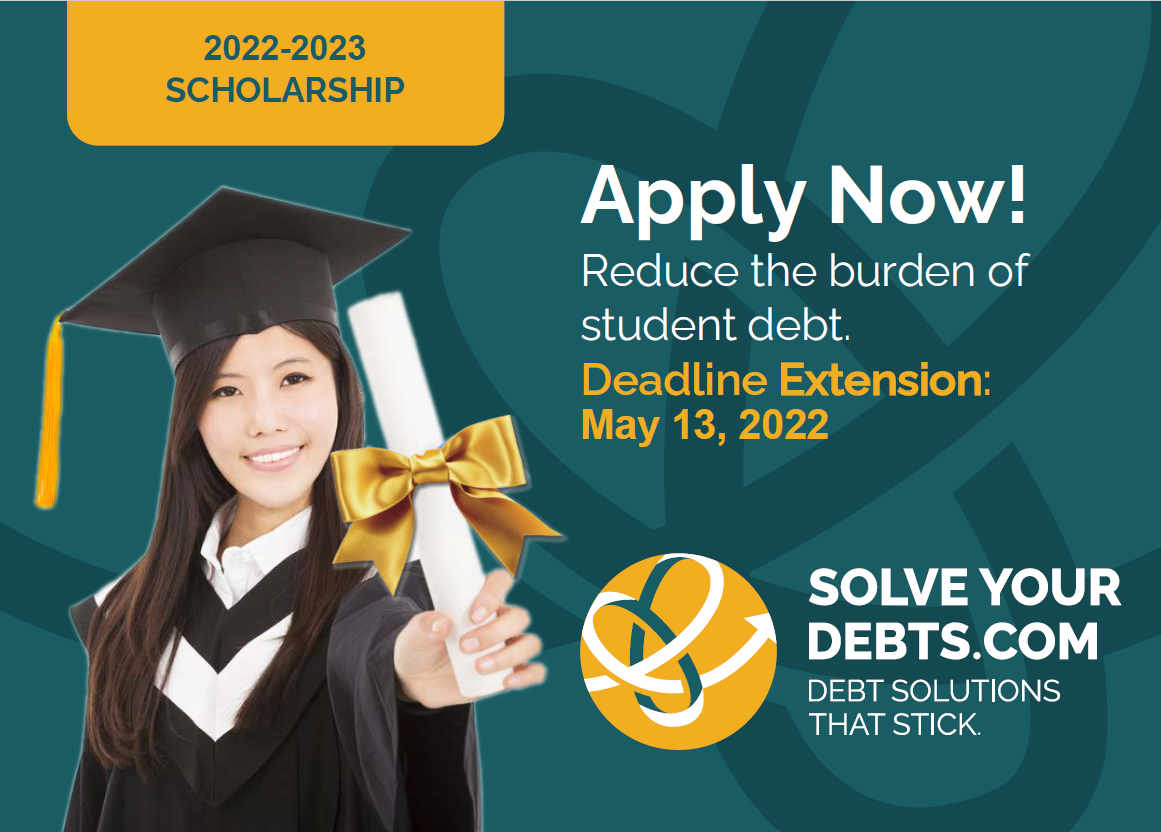 Education & Literacy
SolveYourDebts.com
Mission Support. Educate. Empower. Mandate To provide private, one-on-one debt solutions through expert counselling, proactive mentoring, and tailored financial education programs offered by accredited counsellors. Vision Long-term financial wellness for all.
SolveYourDebts.com Scholarship
| | |
| --- | --- |
| Award | $1,000 |
| Number of Awards | 10 awards |
| Application Deadline | - |
About this Bursary
Every year, SolveYourDebts.com offers multiple $1,000 scholarships to post-secondary students across Atlantic Canada. Our vision is long-term financial wellness for all. We aim to improve financial literacy by providing students with the tools to manage their money wisely and minimize the burden of student debt. Our scholarship opens every February with a deadline date clearly defined (typically April/May). Since 2004, we have awarded more than $200,000 to students across Atlantic Canada.
How to Apply
Download the Full Application Information Package on our website and make a submission that includes all the required documentation which typically includes an essay, budget and entry form.
Selection Process
All applications will be considered providing all rules and regulations have been met. A blind judging process is then performed by our Board's Education Committee, reviews all submissions and selecting winners. Winners will be notified by end of July each year and scholarship funds are disbursed after January of the following year.
Eligibility
SolveYourDebts.com scholarship program is open to residents of Atlantic Canada (regardless of age) who will be enrolled in an accredited post-secondary program in the upcoming academic year. Applications are accepted in both English and French. Scholarship recipients will be required to provide proof of acceptance and enrollment.
Education Requirements
| | |
| --- | --- |
| University or College | Proof of enrollment is required |